Recommended Topics for you
Worksheet
Core Knowledge 6 - The Enli...
Worksheet
Worksheet
Scientific Revolution and t...
Worksheet
Worksheet
Chapter 7 The Enlightenment
Worksheet
The enlightenment in The Am...
Worksheet
The Fun They Had Vocaublary
Worksheet
The Scientific Revolution a...
Worksheet
The Lion, The Witch and The...
Worksheet
Worksheet
Chap5 L3 Declaring Independ...
Worksheet
Worksheet
Effects of the Enlightenment
Worksheet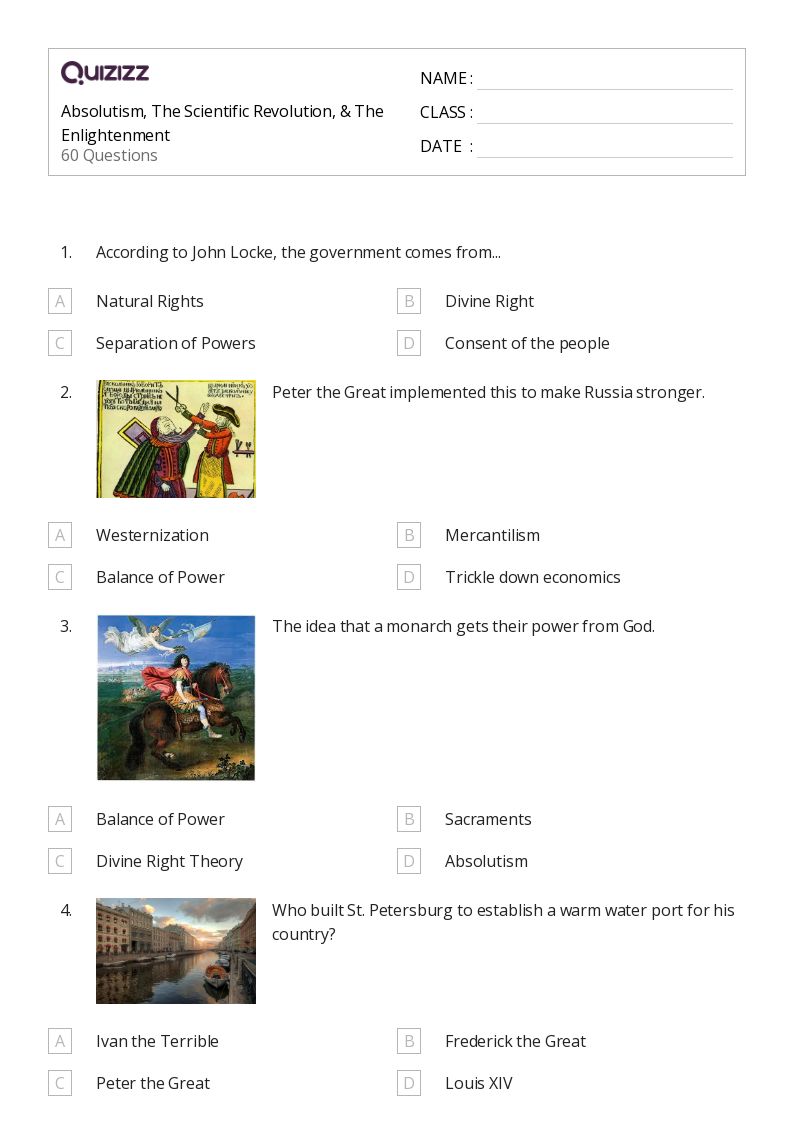 Worksheet
Absolutism, The Scientific ...
Worksheet
Worksheet
Worksheet
Worksheet
Worksheet
The Enlightenment and the A...
Worksheet
Worksheet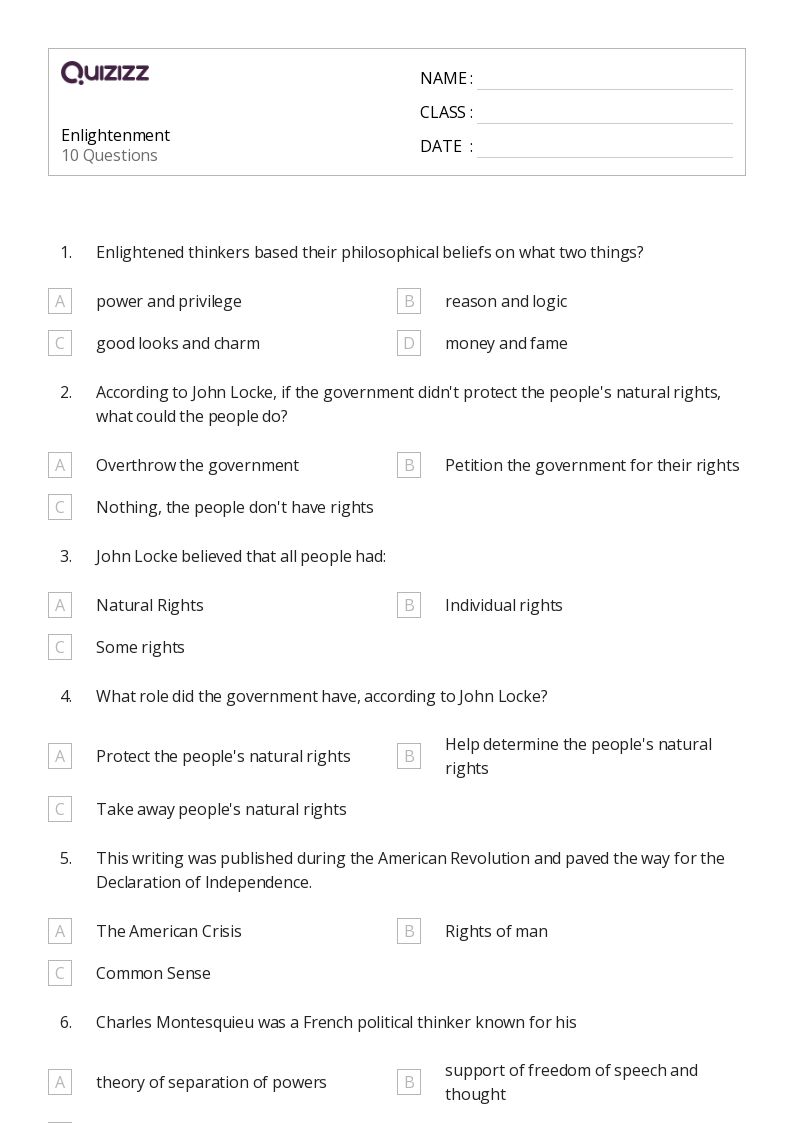 Worksheet
Worksheet
Enlightenment Day 2 Girls
Explore worksheets by grade
Explore printable the enlightenment worksheets
The enlightenment worksheets are an essential tool for teachers looking to engage their students in the fascinating world of Social studies and History. These comprehensive and thought-provoking resources cover a wide range of topics, from the philosophical underpinnings of the Enlightenment era to the significant events and figures that shaped this pivotal period in human history. Designed to cater to various learning styles and abilities, the enlightenment worksheets provide educators with a wealth of activities, including reading comprehension exercises, critical thinking questions, and creative writing prompts. By incorporating these versatile materials into their lesson plans, teachers can foster a deeper understanding of the Enlightenment's lasting impact on modern society and inspire a lifelong love of learning in their students.
In addition to the enlightenment worksheets, Quizizz offers an engaging and interactive platform for teachers to assess their students' understanding of Social studies and History topics. With a vast library of pre-made quizzes and the ability to create customized assessments, educators can easily track their students' progress and identify areas for improvement. Quizizz's game-based learning approach not only motivates students to excel but also promotes healthy competition and collaboration among peers. Furthermore, the platform seamlessly integrates with popular educational tools, such as Google Classroom and Microsoft Teams, allowing teachers to streamline their workflow and save valuable time. By combining the enlightenment worksheets with Quizizz's innovative features, educators can create a dynamic and enriching learning experience that caters to the diverse needs of their students.