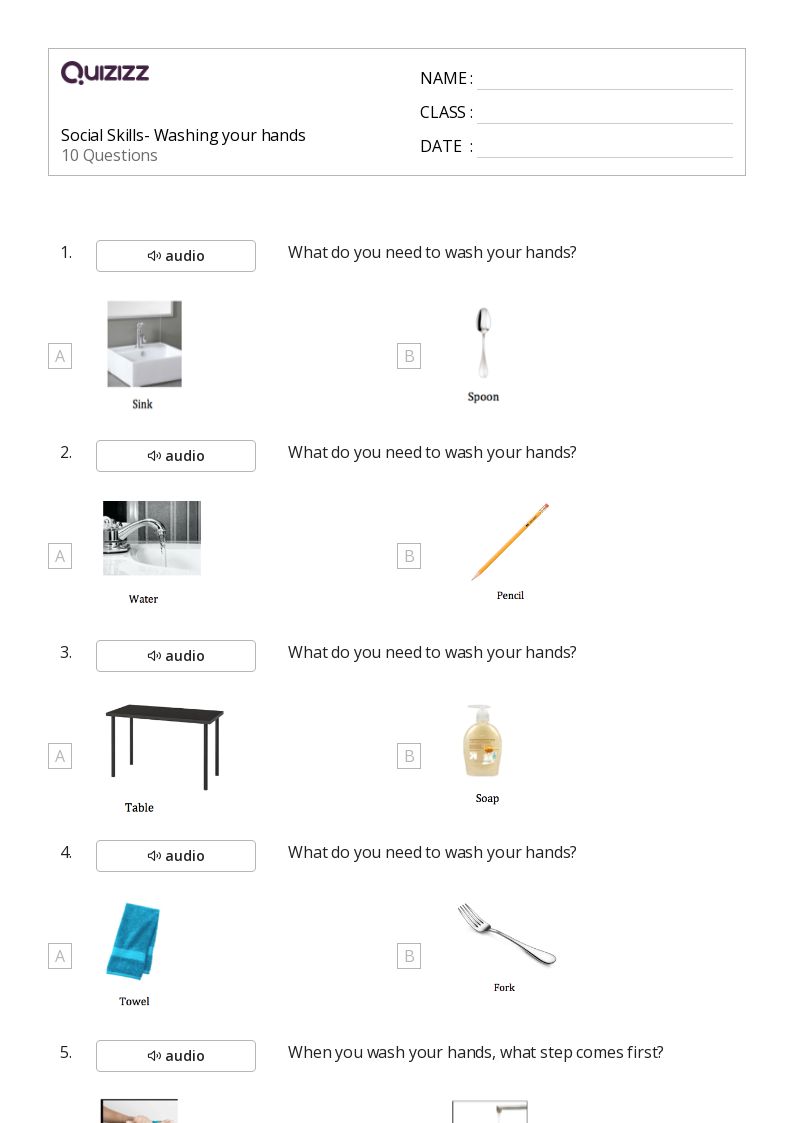 Social Skills- Washing your hands
Social Skills Vocabulary
Social skills Review
social skills
Social Skills
Social Skills
Social Skills
Social Skills week 5
Social Skills
Important Social Skills
Social skills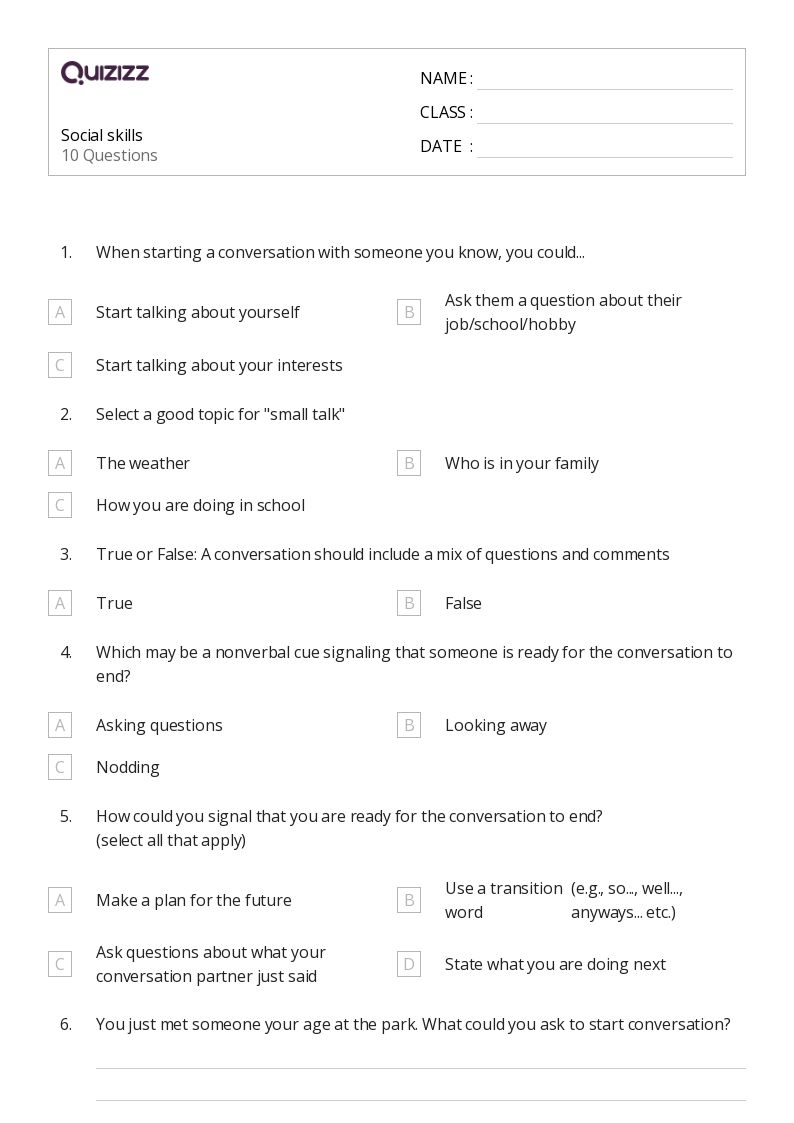 Social skills
Social Skills Vocabulary
social skills
Social Skills
My Mouth is a Volcano - SEL/Social Skills
Social Skills
social skills
Social skills.
Social Skills
Hayride Social Skills
Explore worksheets by grade
Explore printable Social Skills worksheets
Social Skills worksheets are an essential tool for teachers to help students develop and improve their interpersonal abilities. These worksheets cover a wide range of topics, from communication and listening skills to empathy and conflict resolution. By incorporating Social Skills worksheets into their lesson plans, teachers can provide students with engaging and interactive activities that promote self-awareness, emotional intelligence, and effective communication. As students progress through the grades, these worksheets can be adapted to suit their changing needs and abilities, ensuring that they continue to develop strong social skills throughout their educational journey. Social studies teachers, in particular, can benefit from incorporating these worksheets into their curriculum, as they complement the subject matter and help students apply their learning to real-life situations.
Quizizz is an excellent platform for teachers to create and share engaging Social Skills worksheets and other educational resources. With a vast library of pre-made quizzes, games, and interactive activities, teachers can easily find and customize content to suit their students' needs and grade levels. In addition to Social Skills worksheets, Quizizz also offers resources for Social studies teachers, covering topics such as history, geography, and civics. The platform's user-friendly interface and real-time feedback make it an ideal tool for both in-class and remote learning, allowing teachers to monitor student progress and adjust their teaching strategies accordingly. By incorporating Quizizz into their lesson plans, teachers can provide a dynamic and engaging learning experience that helps students develop essential social skills and a deeper understanding of social studies topics.