Recommended Topics for you
Worksheet
Worksheet
Supply and Demand Review Game
Worksheet
Worksheet
Worksheet
Supply and Demand: Crash Co...
Worksheet
Worksheet
Changes in Supply and Demand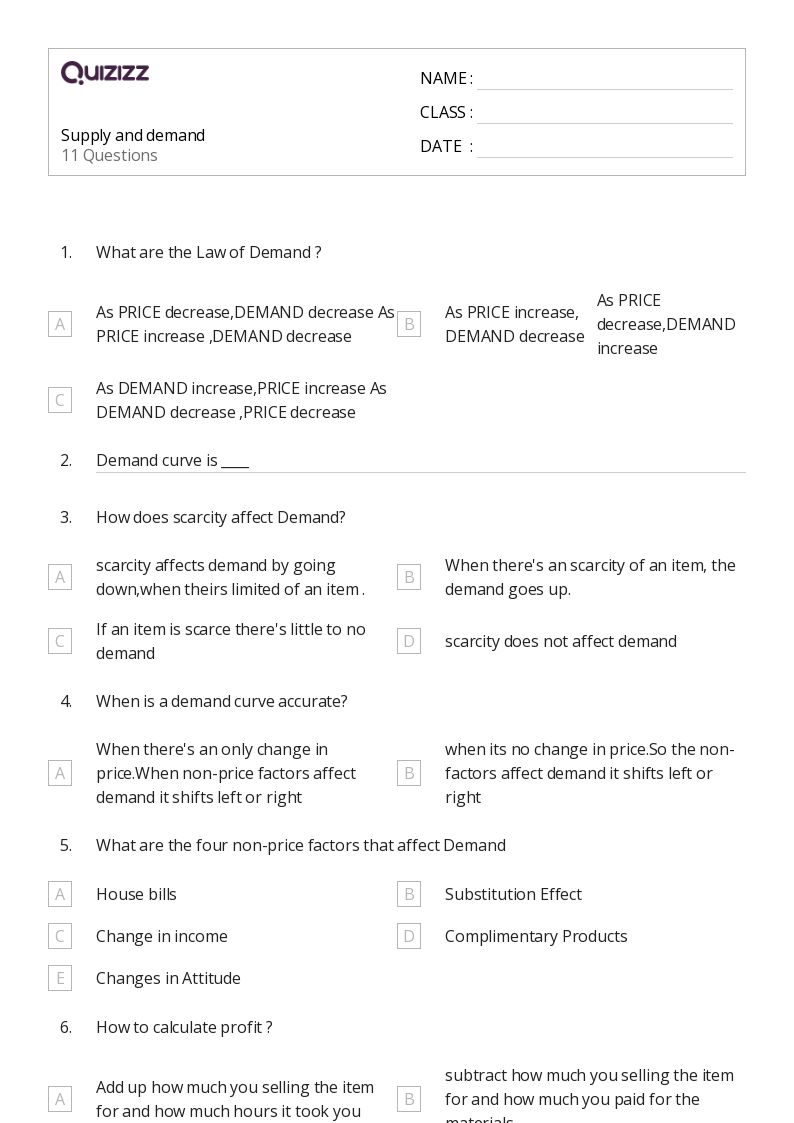 Worksheet
Worksheet
Worksheet
Worksheet
Ch. 5 "Supply and Demand" (...
Worksheet
Worksheet
Worksheet
Supply, Demand and Equilibrium
Worksheet
Worksheet
Worksheet
Economics Unit 2: Supply an...
Worksheet
Worksheet
Worksheet
Worksheet
Worksheet
Worksheet
Worksheet
Explore worksheets by grade
Explore printable supply and demand worksheets
Supply and demand worksheets are an essential tool for teachers to effectively teach the fundamental concepts of economics in social studies. These worksheets provide engaging and interactive activities that help students understand the relationship between supply, demand, and market equilibrium. By incorporating real-world scenarios and examples, these worksheets allow students to apply their knowledge of economic principles to everyday situations. Teachers can use these worksheets to reinforce key concepts, assess student understanding, and promote critical thinking skills. With a variety of grade-appropriate resources available, supply and demand worksheets are a valuable addition to any social studies or economics curriculum.
Quizizz is an innovative platform that offers a wide range of educational resources, including supply and demand worksheets, to support teachers in delivering engaging and effective social studies and economics lessons. In addition to worksheets, Quizizz provides teachers with interactive quizzes, games, and presentations that can be easily integrated into lesson plans. These resources are designed to cater to different learning styles and abilities, ensuring that all students have the opportunity to succeed in their studies. Furthermore, Quizizz offers real-time feedback and analytics, allowing teachers to monitor student progress and adjust their teaching strategies accordingly. By utilizing Quizizz and its diverse offerings, teachers can create a dynamic and interactive learning environment that fosters a deep understanding of social studies and economics concepts.