Recommended Topics for you
Worksheet
Chapter 2 - Environmental S...
Worksheet
Economic Systems, Decisions...
Worksheet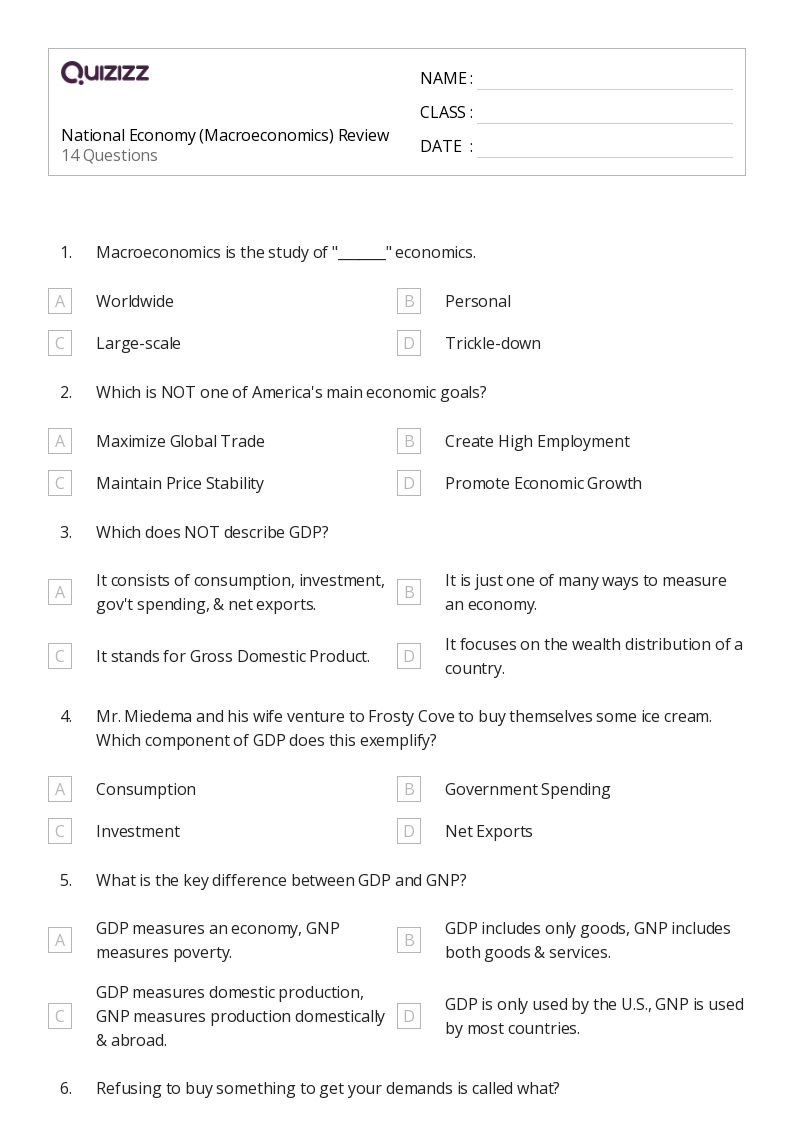 Worksheet
National Economy (Macroecon...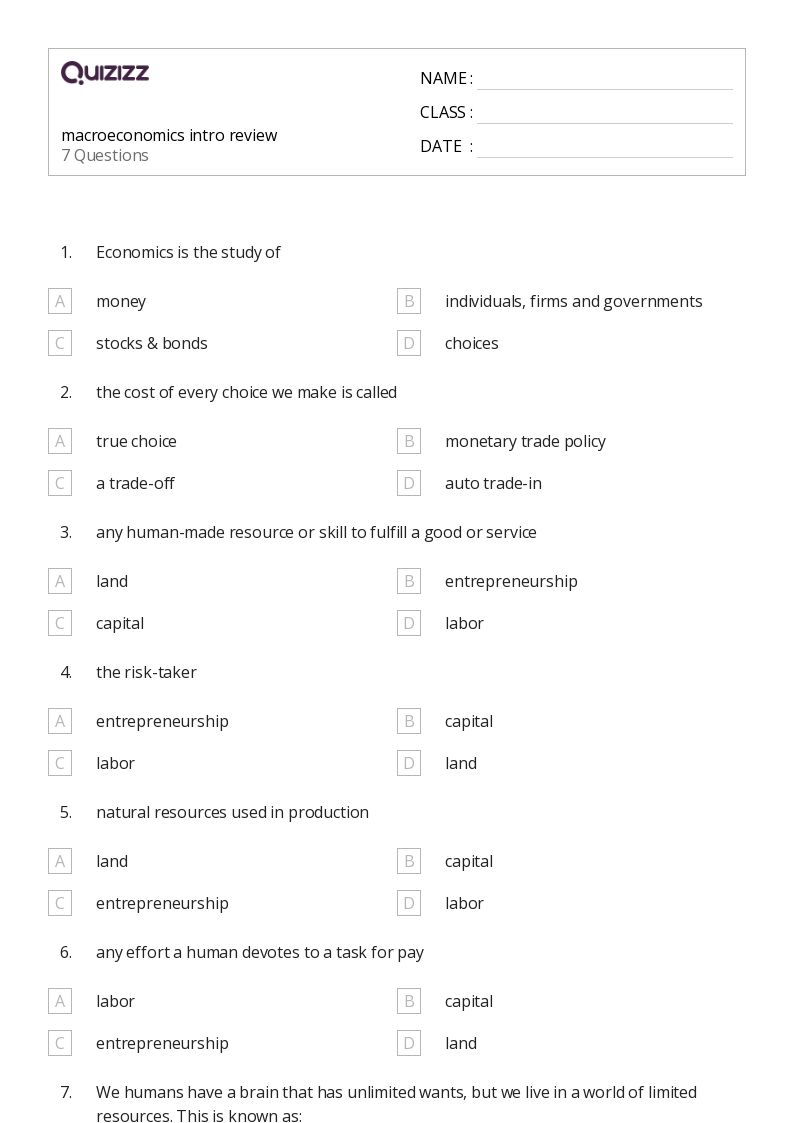 Worksheet
macroeconomics intro review
Worksheet
Worksheet
Worksheet
Macroeconomics - p.319-327
Worksheet
Marketing 3.2 Supply & Demand
Worksheet
Basic Economic Vocabulary
Worksheet
Business Economics Exam Review
Worksheet
IGCSE Economics introductio...
Worksheet
Worksheet
Worksheet
Worksheet
Worksheet
Business Economics Chapter ...
Worksheet
Worksheet
Econ Honors - Economics Sys...
Worksheet
EHC Macroeconomics Inflation
Worksheet
Macroeconomics - p.201-217
Worksheet
Bodamer Economics Chapter 3
Worksheet
Worksheet
IB MYP ECONOMICS / PERSONAL...
Explore worksheets by grade
Explore printable macroeconomics worksheets
Macroeconomics worksheets are essential tools for teachers who aim to provide their students with a comprehensive understanding of economic concepts and theories. These worksheets, often used in social studies and economics courses, cover a wide range of topics such as supply and demand, inflation, unemployment, and fiscal policy. Teachers can utilize these resources to create engaging lesson plans that cater to various learning styles and grade levels. By incorporating macroeconomics worksheets into their curriculum, educators can effectively assess their students' grasp of complex economic principles and track their progress throughout the course. Furthermore, these worksheets can be easily adapted to suit the needs of individual learners, making them an invaluable asset for teachers striving to deliver high-quality education in the field of economics.
Quizizz is an innovative platform that offers a plethora of educational resources, including macroeconomics worksheets, to help teachers create interactive and engaging learning experiences for their students. In addition to worksheets, Quizizz provides a variety of features such as quizzes, polls, and interactive presentations that can be seamlessly integrated into lesson plans. Teachers can use Quizizz to create customized assessments that cater to the specific needs of their students, making it an ideal tool for social studies and economics educators. The platform also offers real-time feedback and analytics, allowing teachers to monitor their students' progress and adjust their teaching strategies accordingly. With Quizizz, educators can enhance their students' learning experience by providing them with a diverse range of resources that cater to their individual needs and preferences, ensuring that they receive a well-rounded education in macroeconomics and other related subjects.