Recommended Topics for you
Math Word Problems
math word problems
Math Word Problems
Math Word Problems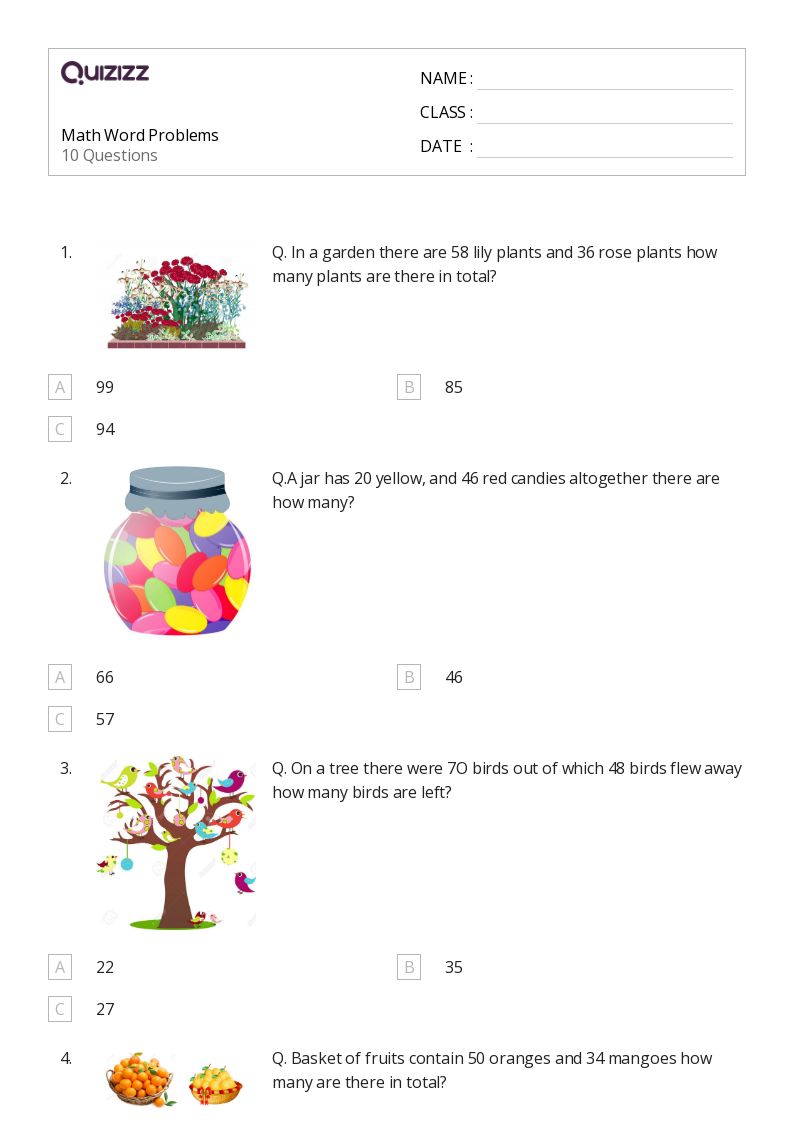 Math Word Problems
Math Word Problems
Math Word Problems
Math Word Problems
Math Word Problems
Math Word Problems
4th Grade Math Word Problems I
Math Word Problems
Math Word Problems
Math Word Problems Pre-Assessment
Math word problems
Math Word Problems
Math Word Problems
MENTAL MATH & WORD PROBLEMS (1)
One-Step Math Word Problems (+,-,*,/)
Math word problems basic algebra
5th grade math word problems almost done!
Math Word Problems
Math Word Problems
math word problems
Explore worksheets by grade
Explore printable Math Word Problems worksheets
Math Word Problems worksheets are an essential tool for teachers to help their students develop strong problem-solving skills and a deep understanding of mathematical concepts. These worksheets cover a wide range of topics, from basic arithmetic to advanced algebra, and are designed to challenge students at every grade level. Teachers can use these worksheets to supplement their existing curriculum, provide extra practice for struggling students, or as a fun and engaging activity for the whole class. With a variety of formats and difficulty levels, Math Word Problems worksheets are an invaluable resource for educators looking to improve their students' mathematical abilities and prepare them for success in the classroom and beyond.
Quizizz is an innovative platform that offers a wide range of educational resources, including Math Word Problems worksheets, to help teachers create engaging and interactive learning experiences for their students. With Quizizz, educators can easily find and customize worksheets to fit their specific needs, as well as track student progress and provide instant feedback. In addition to Math Word Problems worksheets, Quizizz also offers a variety of other tools and resources, such as quizzes, flashcards, and interactive games, to help teachers create a comprehensive and engaging learning environment. By incorporating Quizizz into their lesson plans, teachers can ensure that their students are not only mastering essential math skills but also developing a love for learning and a strong foundation for future success.