Recommended Topics for you
Worksheet
Unit 1 AOS 2 Chemistry Poly...
Worksheet
Intro Organic and Alkanes
Worksheet
Petro/O-Chem Unit Quiz Review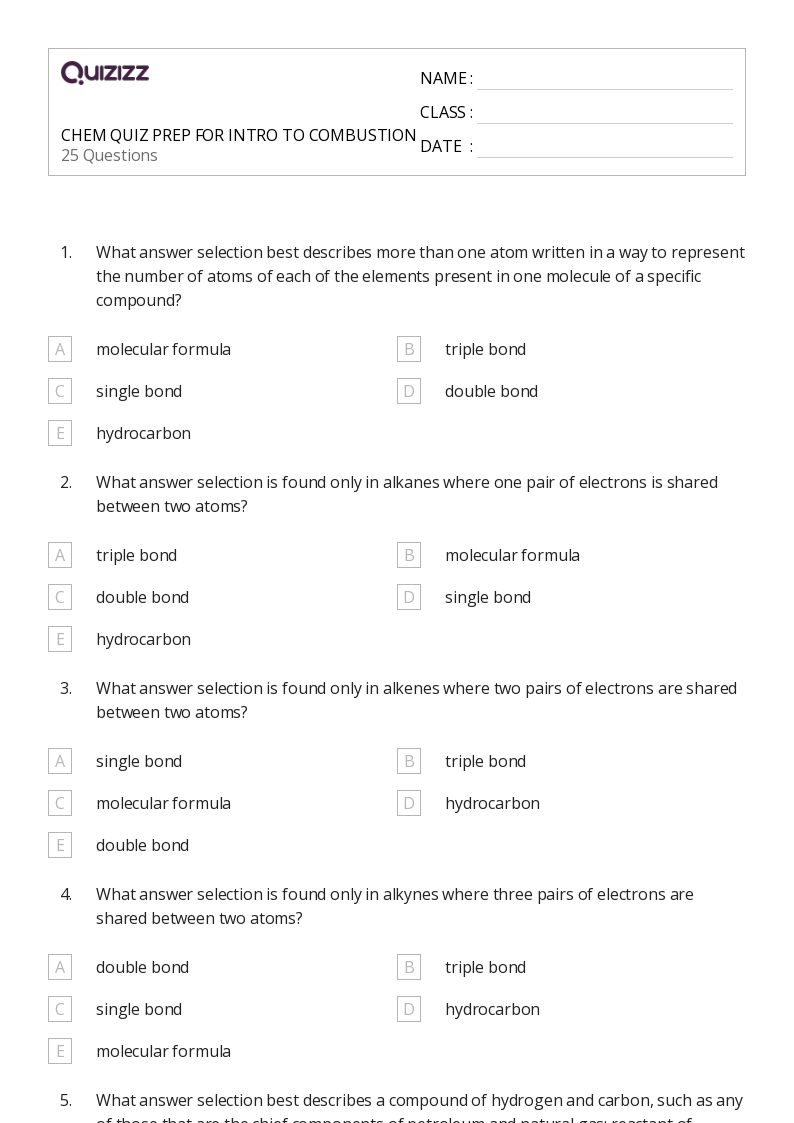 Worksheet
CHEM QUIZ PREP FOR INTRO TO...
Worksheet
Types of Organic Compounds
Worksheet
Worksheet
Worksheet
Chemistry Chapter 22 Quiz
Worksheet
Worksheet
Worksheet
Worksheet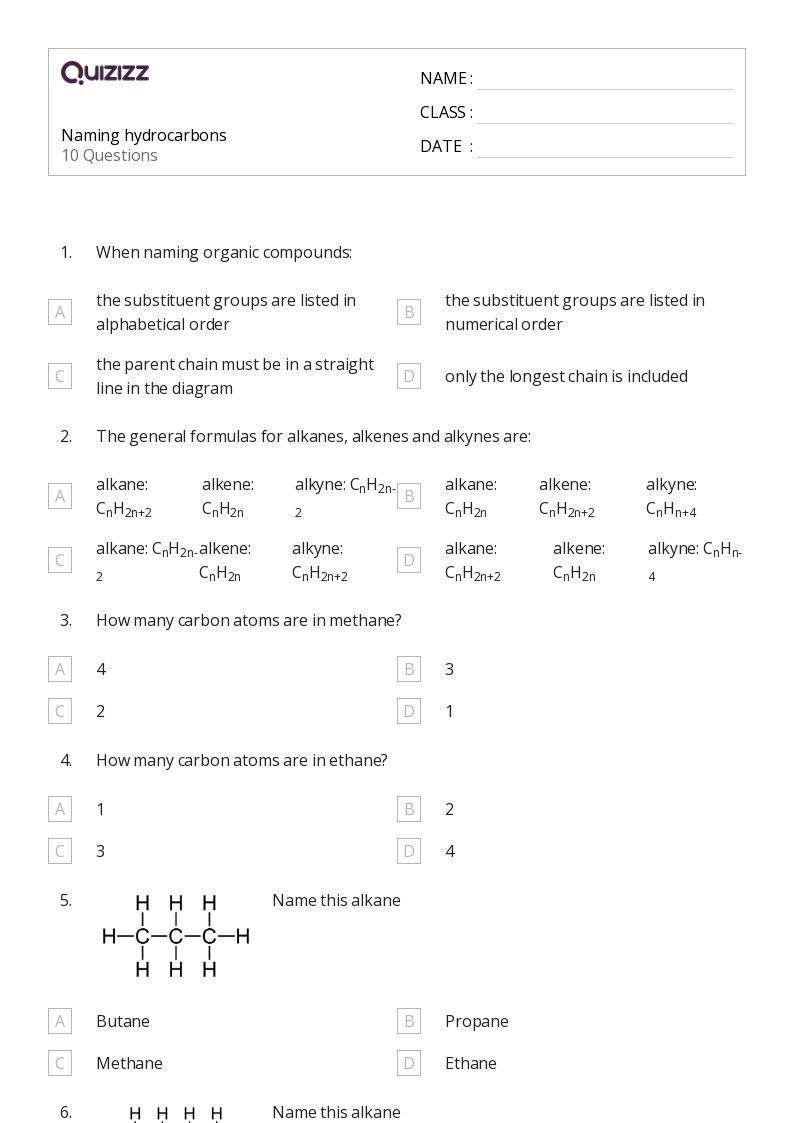 Worksheet
Worksheet
Worksheet
Worksheet
Worksheet
Worksheet
APPLIED CHEMISTRY - Summati...
Worksheet
Naming Covalent Bonds with ...
Worksheet
Chemistry for Architecture ...
Worksheet
Worksheet
Worksheet
Hydrocarbons for class xi
Worksheet
Explore worksheets by grade
Explore printable alkenes and alkynes worksheets
Alkenes and alkynes worksheets are essential tools for teachers looking to enhance their students' understanding of these crucial concepts in Science and Chemistry. These worksheets provide a comprehensive and engaging way for students to learn about the structure, properties, and reactions of alkenes and alkynes. With a variety of activities, such as matching exercises, fill-in-the-blank questions, and problem-solving tasks, these worksheets cater to different learning styles and help students grasp the material more effectively. Moreover, these resources are designed to align with the curriculum requirements for various grade levels, ensuring that teachers can seamlessly integrate them into their lesson plans. By incorporating alkenes and alkynes worksheets into their teaching repertoire, educators can foster a deeper appreciation for Science and Chemistry among their students.
In addition to alkenes and alkynes worksheets, Quizizz offers a plethora of resources for teachers to elevate their students' learning experience in Science and Chemistry. Quizizz is an interactive platform that allows educators to create engaging quizzes, polls, and presentations, which can be used in conjunction with worksheets to reinforce key concepts and assess students' progress. With a vast library of pre-made quizzes and the ability to customize content to suit specific grade levels and learning objectives, teachers can easily find the perfect resources to complement their lesson plans. Furthermore, Quizizz provides real-time feedback and analytics, enabling educators to identify areas where students may need additional support and tailor their instruction accordingly. By utilizing Quizizz alongside alkenes and alkynes worksheets, teachers can create a dynamic and enriching learning environment that fosters a deeper understanding of Science and Chemistry.