Recommended Topics for you
Worksheet
Worksheet
Worksheet
C4 Acid & metal/base/carbon...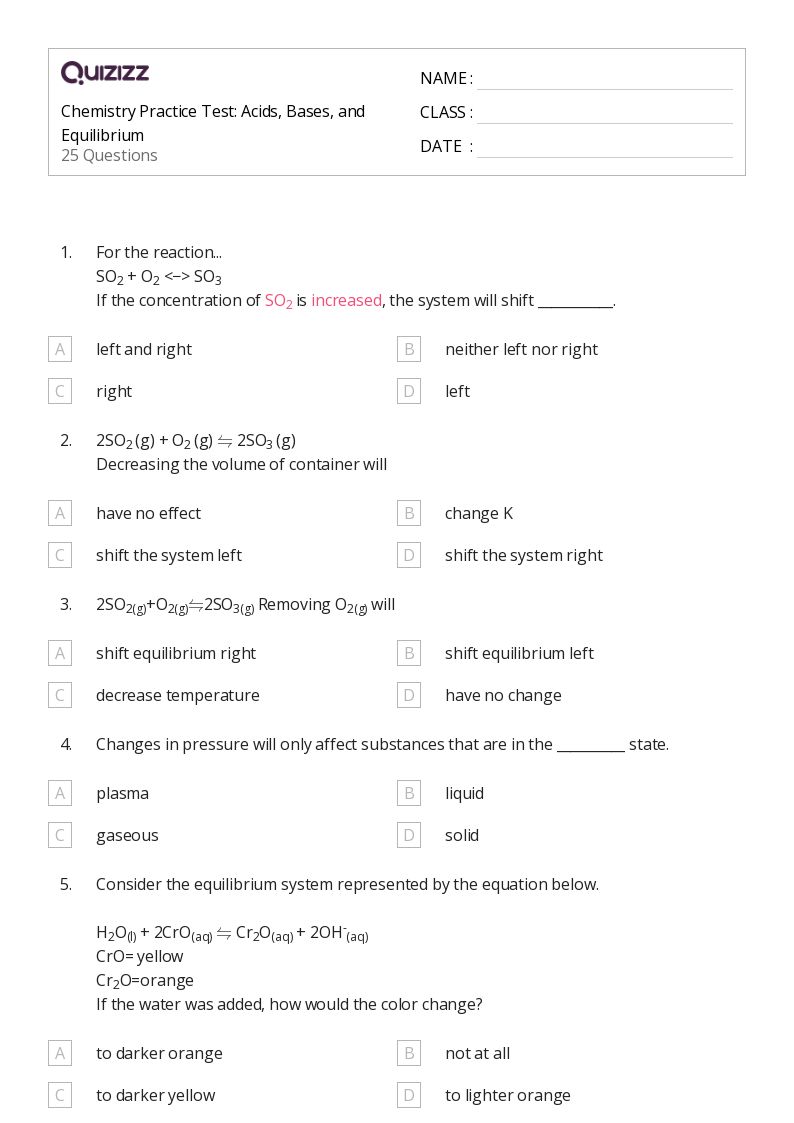 Worksheet
Chemistry Practice Test: Ac...
Worksheet
Ap Biology Organic Molecules
Worksheet
Bio Unit 1: Q2 Proteins and...
Worksheet
Worksheet
Worksheet
Day 1 Acid Base Def. and Pr...
Worksheet
AP Chemistry - Unit 4 - Tho...
Worksheet
Salt Preparation SABIS Grad...
Worksheet
9SCA Chemical Reactions Rev...
Worksheet
Worksheet
Worksheet
Worksheet
Worksheet
Worksheet
Water & Macros Exam Review
Worksheet
Worksheet
Acid Reactions (General equ...
Worksheet
Worksheet
Worksheet
Worksheet
Acids and Bases Review Extr...
Explore worksheets by grade
Explore printable acid base reactions worksheets
Acid base reactions worksheets are an essential resource for teachers looking to enhance their students' understanding of fundamental concepts in Science and Chemistry. These worksheets provide a variety of engaging activities and exercises that help students to grasp the intricacies of acid-base reactions, including the role of acids, bases, and the products formed during these reactions. By incorporating these worksheets into their lesson plans, teachers can ensure that their students develop a strong foundation in Chemistry, while also catering to different learning styles and abilities. Furthermore, these worksheets can be easily adapted to suit the specific needs and requirements of each class, making them an invaluable tool for educators teaching Science and Chemistry at various grade levels.
Quizizz offers an extensive collection of acid base reactions worksheets, along with a wide range of other Science and Chemistry resources, to support teachers in delivering engaging and effective lessons. This platform allows educators to access a vast library of high-quality, interactive materials that can be easily integrated into their existing lesson plans. In addition to worksheets, Quizizz also offers quizzes, games, and other interactive activities that help students to consolidate their understanding of key concepts and develop their problem-solving skills. By utilizing the resources available on Quizizz, teachers can create a dynamic and stimulating learning environment that caters to the diverse needs of their students, while also ensuring that they are well-equipped to excel in their Science and Chemistry studies.