Recommended Topics for you
Worksheet
Factoring using GCF & Grouping
Worksheet
Worksheet
Worksheet
13.3b Permutations (with Re...
Worksheet
Worksheet
Activity 5: Functions & Fun...
Worksheet
Worksheet
Worksheet
QUANTITATIVE RESEARCH INTRO
Worksheet
Worksheet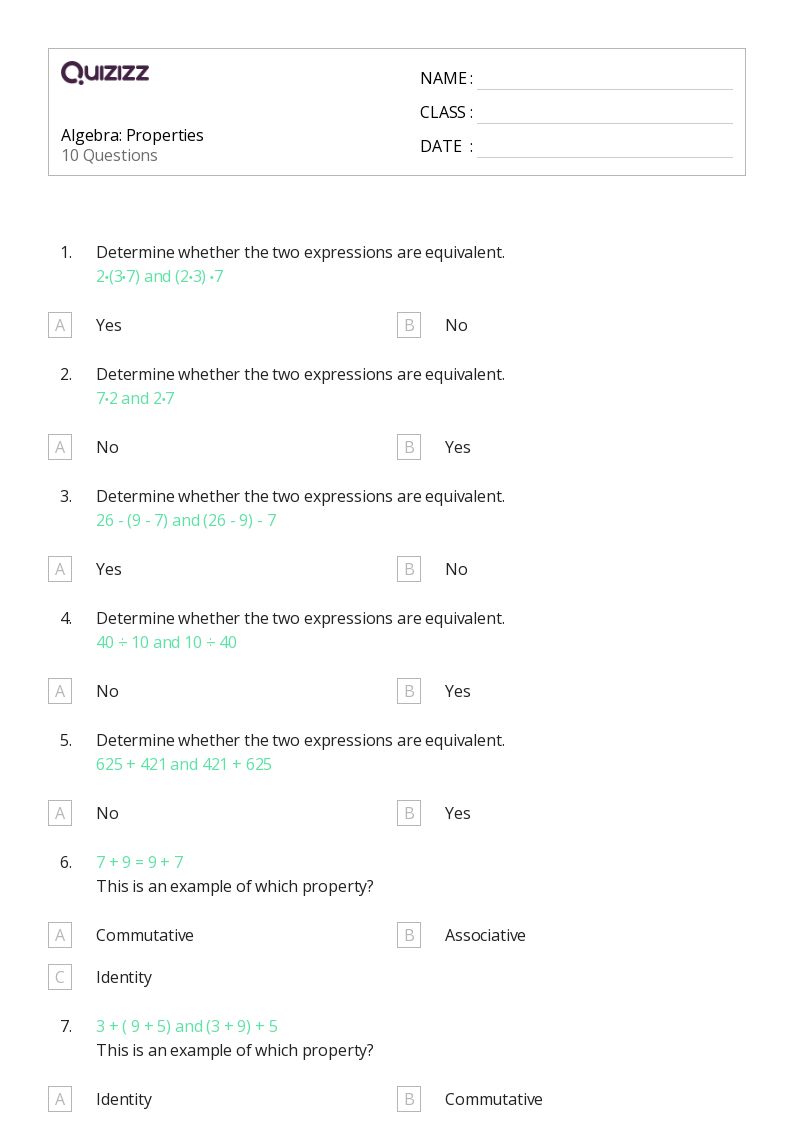 Worksheet
Worksheet
Worksheet
Worksheet
Worksheet
Multiplying Rational Expres...
Worksheet
Exp/log inequalities and sy...
Worksheet
Algebra Like and Unlike terms
Worksheet
Worksheet
(8) Independent & Dependent...
Worksheet
Worksheet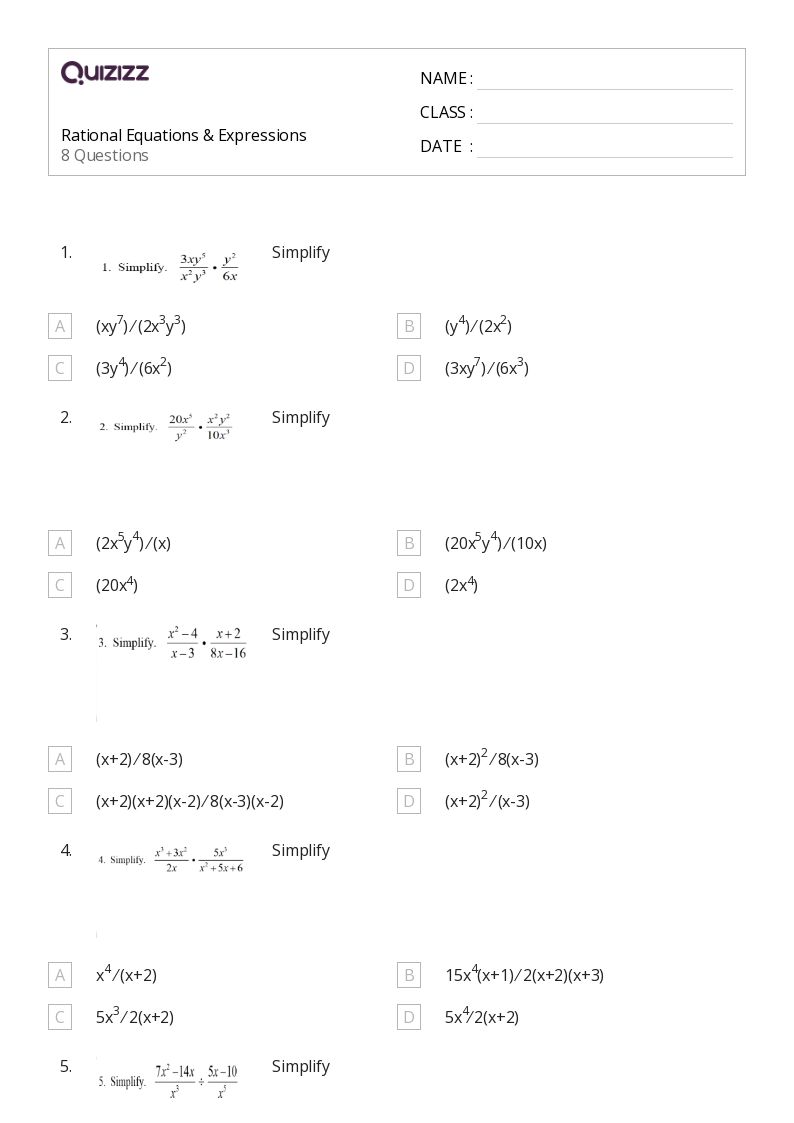 Worksheet
Rational Equations & Expres...
Worksheet
HWK#25: Radical Functions
Explore worksheets by grade
Explore printable Algebra worksheets
Algebra worksheets are an essential tool for teachers to help their students grasp the fundamental concepts of math. These worksheets provide a structured and organized approach to learning algebra, making it easier for students to understand and apply the principles of mathematics. Teachers can use algebra worksheets to supplement their lesson plans, provide extra practice for struggling students, or as a means of assessment to gauge a student's progress in the subject. With a wide variety of topics covered, such as linear equations, quadratic functions, and systems of equations, algebra worksheets cater to the diverse needs of students across different grade levels. By incorporating these worksheets into their curriculum, teachers can ensure that their students are well-equipped with the necessary skills to excel in math.
Quizizz is an innovative platform that offers a comprehensive collection of algebra worksheets, along with other valuable resources for teachers. This platform not only provides high-quality, grade-specific math worksheets but also features engaging quizzes, interactive games, and informative videos to enhance the learning experience. Teachers can easily access and customize these resources to suit the unique needs of their students, ensuring that each individual receives the support they need to succeed in math. With Quizizz, teachers can also track their students' progress and identify areas where they may need additional help or reinforcement. By utilizing the wide range of offerings available on Quizizz, teachers can create a dynamic and effective learning environment that fosters a deep understanding of algebra and other essential math concepts.